Working from home cuts congestion, stress, air pollution and carbon emissions. If properly supported by an employer it can also mean a better work/life balance, a lunch break in the garden, a more relaxing day, more availability for caring roles, and a longer lie in.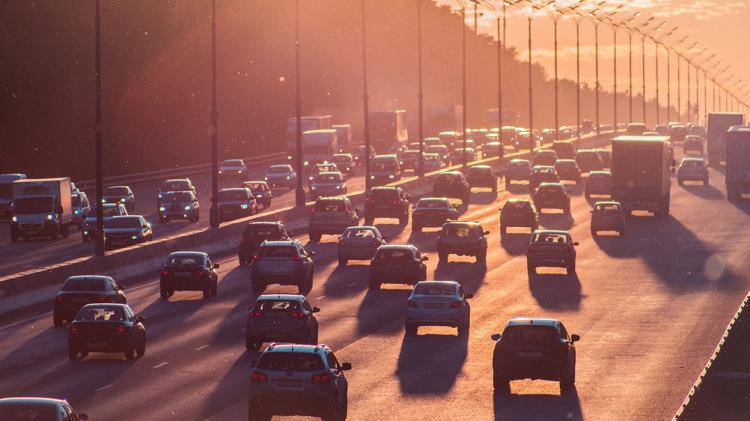 During the Covid pandemic, millions of people who had been commuting to work for years suddenly found themselves forced to work from home for the first time. For many this was a liberating experience that allowed them to balance work with family and social commitments in a new way. They realised that one hour, or maybe two, of every day had been wasted sitting in the car, train, bus, or tram to do a journey that would normally take a third of that time, while paying a high financial cost and pumping out CO2.
For other people, working from home was a miserable experience of social isolation and long hours. For those with caring repsonsibilites in particular the separation between work time, leisure time and caring time became horribly blurred. They couldn't wait to get back to the office.
At the time of writing (February 2022) its hard to know what the new normal will look like. What's already clear, however, is that many people don't want to go back to the daily commute, and are choosing to work from home instead, at least for part of the week. The lockdown showed us that working from home isn't for everyone, but where it is properly supported by an understanding employer it can be a great way of working that is increasingly looking like the new normal.
Some advantages of working from home
For an employee
Reduced commuting time and costs
Ability to manage your own time without distractions
Flexibility (work/life balance)
Makes working easier if combined with caring responsibilities
Increases job satisfaction
More opportunities for disabled people
For an employer
Reduced overheads
Increased productivity
Better morale and motivation
Improves recruitment and retention
Reputation as a flexible employer
Better environmental reputation
Potential drawbacks of working from home
Social isolation
Lack of communication with colleagues and boss
Inability to separate home life from work
Danger of over-work
Caring responsibilites spilling over into work life, and vice-versa
Lack of space and equipment for a proper office at home
Make a home working plan
If you'd like to work from home more, or continue to work from home now that lockdown is over, begin by carefully and systematically considering your options. This varies hugely depending on the nature of your work, but key questions could include: What were the reasons for your current arrangements, and do they still make sense? How much time and money can you save by not commuting? Are you living in the right place, and can you move if not? Which days do you really need to be in the workplace? Which parts of your job could be done just as well from home? How can technology like online meetings (see Action 7: 'Hold meetings online') and document-sharing facilitate your home working? Are any colleagues working from home? What policies on home working/ flexible working does your employer have? Who could you discuss this with at work? What rights does employment law give you in your country?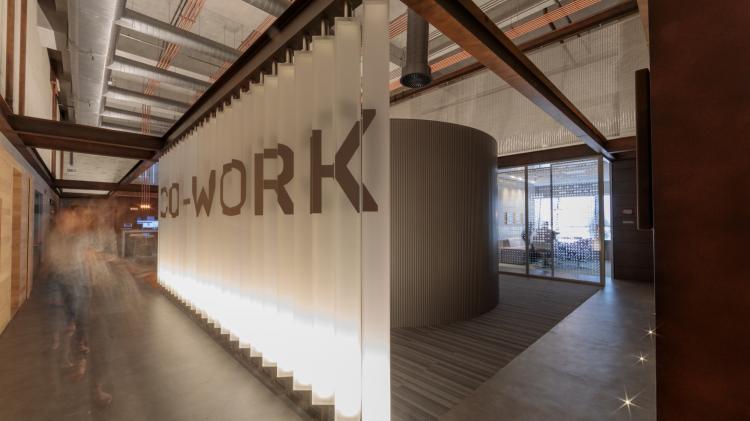 Here are some possibilities to consider when making your plan:
Occasional home working. One or two days each week can be regularly worked from home, if your employer agrees.
Regular home working. Work more than 50% of your hours from home. Great if you have to make regular visits off-site, undertake a lot of travelling, or have a lot of online meetings.
Permanent home working. Work 100% of your hours from home, with no permanent desk in your company's headquarters. This is a big step which needs a clear written agreement with your employer, and your employer could cover some of your costs (heat, light, phone etc.).
Working four days a week. By working longer each day, or reducing your hours, you may be able to take Friday off. If there is no flexi-time arrangement already in place, discuss it with your employer.
Go part time. By saving money on commuting, lunch and childcare and making other small economies, you could possibly go part time or even half time/ job share.
Hot desking. If you aren't in work every day, you can arrange to share your desk with a colleague. You could split responsibilities too; take it in turns to do front line duties, and on the alternate days do paperwork at home.
More online meetings. Host online meetings from your living room. Slippers are optional!
Less long distance travelling. Business travel is a big source of carbon emissions, so consider if your journey is necessary, and perhaps replace it with an online meeting from home.
Move house. Saving up to £10,000 a year on commuting costs might mean you can actually afford a house much closer to your work.
Get a studio. If your work is artistic or creative, you can live and work in the same space, the traditional artist's studio or loft. In cities, a range of live/work options may be available.
Live above the shop. Find a flat, caretaker's house, loft conversion, or other living space on the premises of your employment. If your employer is up for it, you could even create something from scratch.
Live in a tied house. There are plenty of jobs (farming, nature conservation, hotel work, caretaking etc.) where purpose-built accommodation will be available next to your workplace, and may be included in the employment contract.
Share your house. Moving close to your work and sharing with friends or family, or taking a lodger, could make living near work affordable.
Avoid driving less than two miles. If you live within two miles of your work, you really don't need to drive. Walk, cycle or even skateboard; it may be quicker, and will certainly be cheaper, more enjoyable and more healthy, than driving in rush hour.
Mix it up. If totally ditching the commute is impossible, try working from home one or two days a week, and experiment with different forms of transport on the other days.
Picture credits: 1) djurdjica boskovic - unsplash.com 2) Alexander Popov - Unsplash 3) Rodrigo Martins - Unsplash.com
EVERY DAY ACTION
Work from home, at least some of the time
COMMUNITY ACTION
Encourage your employer to create work-from-home policies
GLOBAL ACTION
Lobby for better urban design where you live
EARTH CARE:
Less commuting means less air pollution
FAIR SHARES:
No commuting means an extra hour (or more) each day for other activities
PEOPLE CARE:
Working from home allows more time for family and friends
Resources
Resources for Adult Education:

Project examples: