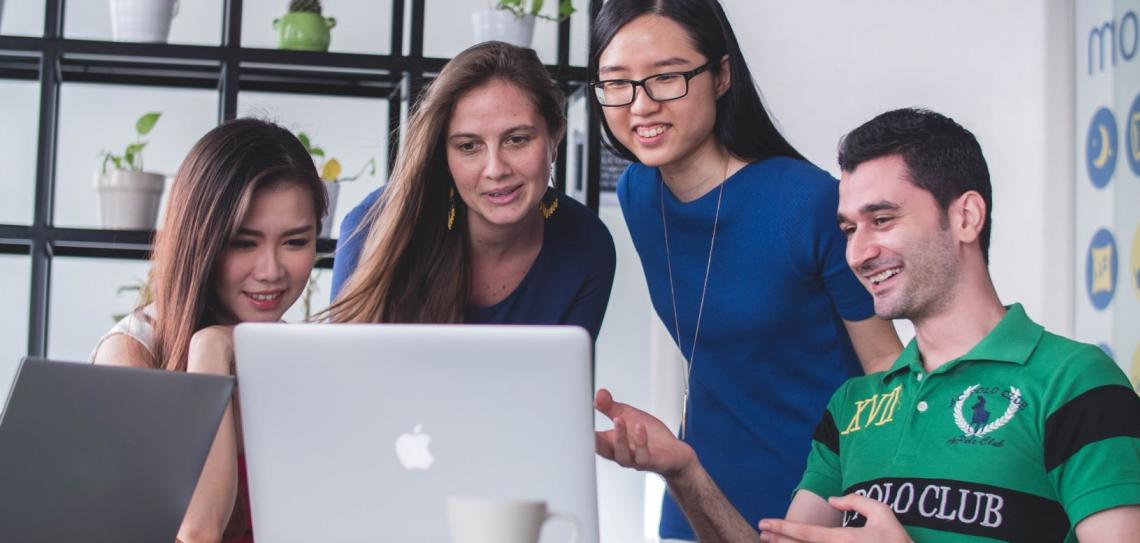 Business travel is a major contributor to carbon emissions, with Americans alone making 488 million business trips a year. Some are essential, but many can be replaced by online contact. Keeping in touch with faraway family is also easy online, although virtual hugs are harder!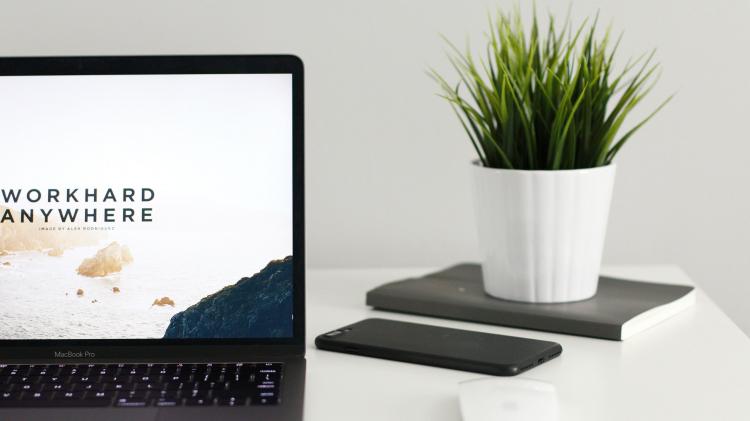 It's impossible to know the exact contribution that trips to meetings and conferences make to carbon emissions. However, it's estimated that of the 488 million business trips Americans make a year, the average return travel distance is 246 miles. A third of these trips are by air, which has a much higher average return distance of 1,600 miles. Most of the rest are by car.
Hosting these meetings also consumes vast amounts of water, energy and paper, and produces substantial waste. We can also add to this the impact of the many personal trips that are taken to meet family and friends. Clearly, meetings cause a huge amount of greenhouse gas emissions.
Some of these meetings are of course essential for building strong business and family relationships. There are great ways to substantially reduce their carbon footprint such as train travel (Action 27: 'Catch the train not the plane'), ride sharing (Action 30: 'Share your ride') and composting waste (Action 19: 'Make compost'). But there's no question that a lot of these face-to-face meetings, whether for business or personal reasons, could easily be replaced by online alternatives.
Video-conferencing
At the most basic level, video conferencing simply involves two or more people talking to each other through their computers. Many of these tools were developed for business use, but are increasingly being used for keeping up with family and friends.
Numerous video conferencing tools exist, and you need to find the best one for you. Collaboration technology covers simple desktop web tools like Skype that enable one-to-one meetings, or software that allows you to join bigger meetings with several participants. At the other end of the scale, there are complete, boardroom-style web-conferencing suites that provide a high quality immersive experience. For what it's worth, 52 Climate Actions was developed using a combination of Zoom, Slack, Skype, email and Google docs.
Typical features of a video conference include:
Slideshow presentations - images are presented to the audience and markup tools and a remote mouse pointer are used while the presenter discusses live slide content
Live or streaming video - full motion webcam, digital video camera or multi-media files are shown
Web tours -this works well when demonstrating websites where users themselves can participate
Meeting recording - presentation activity is recorded for later viewing and/or distribution
Whiteboard with annotation - the presenter and/or attendees highlight or mark items on the slide presentation)
Text chat - live question and answer sessions. Text chat may be public (echoed to all participants) or private (between two participants)
Polls and surveys - the presenter asks questions directed to the audience
Screen sharing - participants can view anything the presenter currently has on their screen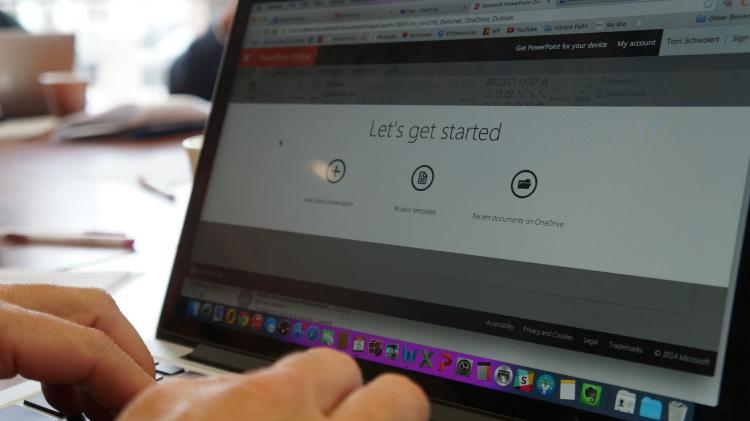 Download a simple introductory guide to holding online meetings.
The carbon footprint of video conferencing
What about the carbon emissions from making, shipping, hosting and running video conferencing equipment? Do they really outweigh the saving from less travel? There has been surprisingly little rigorous research on this topic. However, the How Green was My Video Conference? Project conducted in 2010 concluded that the total carbon footprint of basic video conferencing equipment, over a five year life cycle, was 1,899kg. This is less than the carbon footprint of 100 miles driven in an average car each month or just one return TransAtlantic flight. As the project points out, if the equipment is regularly used in place of face-to-face meetings, then carbon savings will be considerable. On the other hand, creating a highly sophisticated video conferencing suite that rarely gets used will be a net carbon cost.
Online learning
The Internet is also a great place to study. There are three main advantages: reduced emissions from personal travel to courses and workshops, the convenience of accessing course materials from home and at any time of day, and the huge range of content available. There are many formats used to present information including articles, audio, videos and webinars (seminars delivered via a video link). If you want to learn about climate change, including any of the 52 Actions in more depth, or indeed any other aspect of the environment, taking an online course is a great place to start.
A 'massive open online course', or MOOC, is a free, easily accessible, completely online course. There are usually no entry requirements and you can take part regardless of where you live or your financial circumstances. Here's one example, a course on climate change provided by the University of Exeter. Future Learn also provides MOOCs on a huge variety of topics.
Picture credits: 1) Mimi Thian - Unsplash.com 2) Kevin Bhagat - unsplash.com 3) Photo: Jared Rendell - Pixabay.com
SIMPLE ACTION
Download basic video conferencing software
EVERY DAY ACTION
Consider online options before attending a business meeting
COMMUNITY ACTION
Create a culture of online meetings with colleagues and family
GLOBAL ACTION
Lobby businesses to create a strong online meetings policy, saving time, money and emissions
EARTH CARE:
Less travel by car and plane means less air pollution
FAIR SHARES:
Online meetings and courses are much more accessible for those on a low income
PEOPLE CARE:
Online meetings save time, money and stress as well as carbon
Sustainable Development Goals
Resources
Resources for Adult Education: