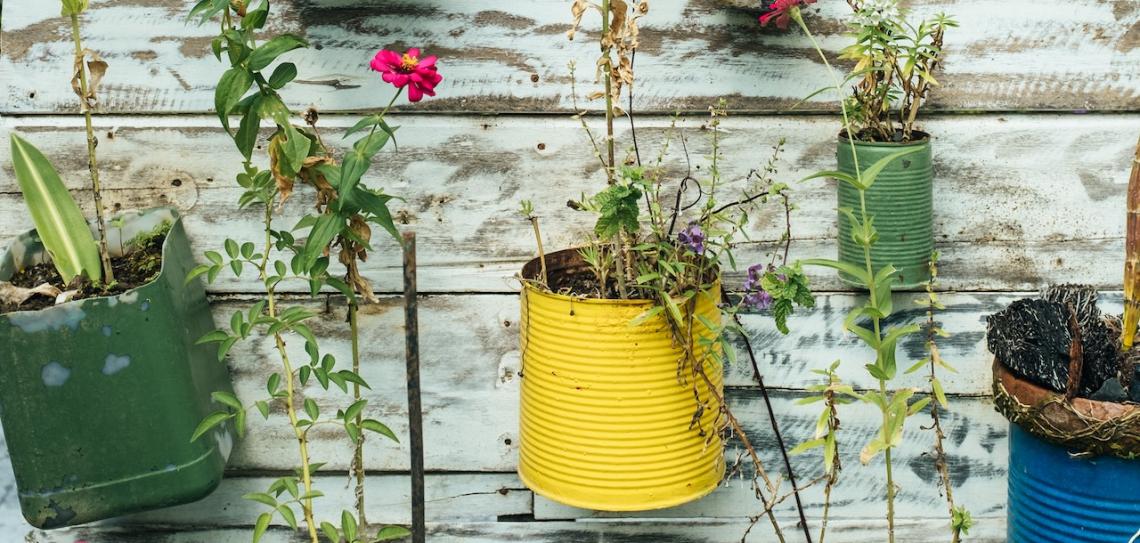 Buying less stuff means more freedom and fewer things to worry about. Many of us have become so far removed from the source of what we buy that we are unaware of the environmental and ethical effects of producing and disposing of it all. So unleash your inner creativity and make it yourself instead!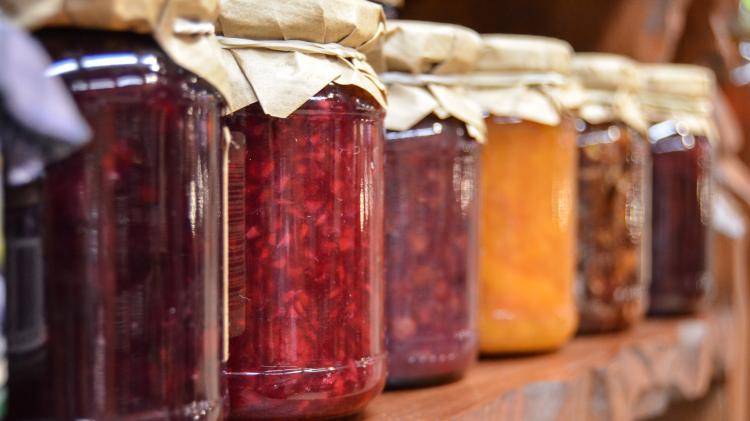 We are bombarded daily with messages about how buying more stuff will make us happier. But in reality we know it's not the case. Happiness we've bought, such as a new outfit or comfort food, is usually short lived, and doesn't add to our lives in any meaningful way. Over consumption also puts more and more pressure on our environment, as everything we buy has to be disposed of eventually.
By changing our attitude to money and consumer goods, we can become more creative in our approach to life. It encourages us to be more social, as living with less means we're more dependent on the community around us. By embracing a 'gift culture' instead of a consumer culture, we begin to help others without expecting anything in return. Decluttering and giving things away to friends, charity shops or by making a free shop can help to liberate us from 'stuff'.
Handmade gifts, be it a personalised card, a pot of jam or a loaf of bread, require more thought and time, but cost less and mean more to the recipient than any expensive item bought from a store. You can also make your own household items, such as washing powder and surface cleaners, from cheap, basic ingredients. For all the things we use money for, there is usually an alternative that costs little or nothing.
Six tips for buying less
Adapted from Life without Money - A Field Guide by Mark Boyle
Avoid impulse buys - keep a list for a month of what you buy and see what you could have done without. Be critical of your consumption pattern - where do you spend money and why? Is it pure survival (i.e. food) or to feel good about yourself (i.e. nightlife, new clothes, takeaways)? Sign up to Buy Nothing Day this November, which coincides with the consumer-driven Black Friday sales.
 
Find food for free - forage locally or grow your own food; you can also exchange food you've grown for something else. Go dumpster/skip diving - food can be found in bins at markets, supermarkets and shops (although taking this is technically illegal). 
 
Swap clothes with others or make your own -  you will need access to a sewing machine and some expertise to alter and make clothes, but it's a skill worth learning. In most big cities people organise clothes swap parties, but you could also create your own where you live and invite others. Also, check out charity (thrift) shops for secondhand clothes.
 
Barter experience - offer work without asking for a payment. Instead, ask for a quid pro quo, such as offering free work at a vegetable shop in exchange for a bag of groceries. In many countries, you can also try this at a street market. 
 
Make gifts for friends and family rather than buying them. 
 
Build community - without a network or community, anyone's life is difficult. If you have money then you can often buy what you want to have, but if you consciously want to live with less money, in many cases you are forced to be social. It is essential to build a network of people who are able to help you and can share resources. Offer people stuff, work you can do, or things you can make. Before you know it, you have a support network of people and companies around you.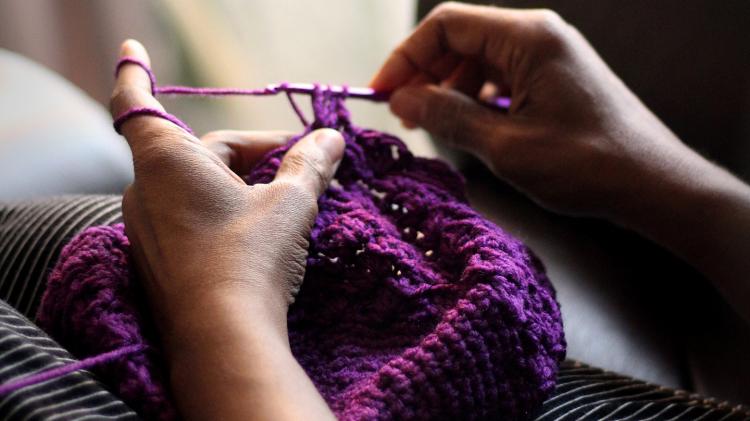 There are so many things you can make yourself that there's sure to be at least one thing you could do really well and enjoy, given a little time and commitment: knit, bake, cook, make jam, sew, do woodwork, create jewellery and make cards are just a few suggestions.
Six tips to make more
Learn a new skill - if there are no evening classes in your area then see if you can find a friend or colleague who might like to do a skills swap, e.g. teach you how to knit in exchange for a crash course in website building. Or join an ever-growing community of online learners at sites such as Instructables, where you can learn every DIY skill you could think of, from green woodwork to welding. 
 
Prepare more food from scratch - baking your own bread is cheap, healthy and tasty with just three ingredients for a basic loaf (flour, salt and yeast), while soups, leaf salads and fruit salads are very easy to prepare and super healthy. Why not make it more social too by organising a regular potluck supper with friends or neighbours where everyone brings along a dish to share?
 
Grow your own food - all you need to start is a small patch of earth, which can even be simply a pot of compost on your windowsill and a packet of seeds. Start small if you're new to gardening and grow cut-and-come-again salads in a recycled container (make sure you add drainage holes if needed), before moving on to a vegetable patch or allotment plot.
 
Create your own presents - gift giving can all too often put a stress on our finances and emotions. It's not necessary to give up exchanging presents altogether, as it can be a source of joy both to give and receive; just cut down on how much you spend on them and think about making your own if you can. Start simply by making your own personalised cards or small edible treats such as biscuits and chocolates.
 
Learn how to preserve your own food - if you grow your own, you're bound to have a glut of produce at some point so turn it into jams, chutneys or other preserves which you can then use as gifts or barter. Markets also often have excess fruit and vegetables you could use, or you could ask friends for their produce in exchange for a jar of your finest preserve.
 
Make your own household products - cut down on cost, chemicals and packaging by making some of the products you use everyday yourself. Basic household staples, such as bicarbonate soda, salt and vinegar can be used in everything from drain cleaners to washing powders. You can also make your own face creams, lip balms and toothpaste.
Picture credits: 1) Bernard Hermant - Unsplash.com 2) jarmoluk - Pixabay.com 3) Imani - unsplash.com
SIMPLE ACTION
Do an audit of your everyday expenses
EVERY DAY ACTION
Think 'do I really need this?' every time you shop
COMMUNITY ACTION
Organise a local swishing - clothes swap - or repair shop event
GLOBAL ACTION
Campaign for better workers rights worldwide and support companies with a good track record in this field
EARTH CARE:
Buying less means less pressure on natural resources
FAIR SHARES:
For many, living with less is a reality, not a conscious decision
PEOPLE CARE:
Making something yourself, be it a loaf of bread or a new outfit, is immensely satisfying
Sustainable Development Goals